Paraben Free

Vegan

Cruelty Free

Toxin Free

Dermat Tested
View full details
Details
Watch your skin glow all day with Wildglow Day & Night Serum! The Day serum will brighten skin and improve skin tone and texture. It helps brighten up your skin tone and adds a natural luminance to your complexion, making your skin look and feel fresh. 
While you're catching some zzz's; your skin goes to work repairing itself, so applying a Night serum before you lay your head down on your pillow would be a great choice. It helps repair skin to stressless conditions while you are sleeping and works all night, regenerating the skin cells.
Green Tea in the Day Serum fades dark spots, pimple spots, and other skin irritations caused by environmental aggressors while Retinol in the Night Serum increases cell production, giving your skin a fresher and plumper look. 
Based on a consumer study and tests on 1000+ women in 4 weeks. 
Clinical Results:
98% of users agree to protect the skin from Ultraviolet rays of sunlight with the use of Day serum.

99% of users agree on to have a natural glow to the skin through skin repair with the use of Night serum
Individual results may vary
Key Ingredients
Hyaluronic acid
Aloe vera leaf extract
Vitamin E
Rose oil
Hyaluronic acid
Aloe vera leaf extract
Vitamin E
Rose oil
FAQs
Can I sleep with night serum on my face?

Yes, most face serums are safe to be applied twice daily – once in the morning on a cleansed face, before the rest of your makeup, and once at night before bed. So you can sleep with serum on your face to get the best results.

What is the difference between Day and Night Serums?

A day serum frequently contains SPF whereas night serums are best suited for anti-aging allowing the ingredients to work with your body's circadian rhythm for skin repair and turnover.

How to use the WildGlow Day & Night Serum?

Pump the serum out on a fingertip and apply dots all over the face & neck. Gently massage in an upward circular motion until completely absorbed followed up with your day & night serum.

What should I apply after using the Day & Night serum?

Moisturizing your face is the last step when learning how to use face serum. Before you apply a moisturizer, make sure you wait for at least a minute. Squeeze a small amount of moisturizer on your hand and then rub it over your entire face. The moisturizer seals the serum, making your skin glow.

At what age we should use the Night serum?

The ideal age to start using face serums would be after 15 years. You can continue using face serums till the age of 50

What is WildGlow Night Serum used for?

WildGlow Night Serum helps your skin in rejuvenation and restoration at night. Bioactive ingredients present in the serum help to repair skin damage that occurs during the daytime.

What does a day WildGlow Day Serum do?

WildGlow Day Serum help to brighten your skin or reduce blemishes, while others focus on boosting hydration or fighting the signs of aging.

Can I use moisturizer after applying WildGlow Day Serum?

WildGlow Day Serum is alone enough to help your skin restore.

Is WildGlow Day Serum Anti-aging?

Yes, as it helps in reducing wrinkles and fine lines.

What are the main benefits of using WildGlow Day Serum?

The serum has exceptional skin-brightening properties, it fades discolorations and promotes even-toned skin. This serum also protects against the damaging effects of the sun and other environmental factors.

Does the Day & Night contain any harmful chemicals?

All our products are COMPLETELY SAFE to use. We are very choosy when it comes to ingredient selection, and are strictly against using any harmful chemicals.

Why WildGlow's Day & Night serum is different from the other brands?

Our brand focuses on expressing oneself through the art of cosmetics ageless. The active ingredients in WildGlow Day and Night Serum penetrate deep into the skin to deliver intense hydration and nourishment. Vitamins and antioxidants work to protect the skin from environmental stressors and free radical damage, while essential oils provide a boost of hydration to keep the skin looking and feeling refreshed and revitalized.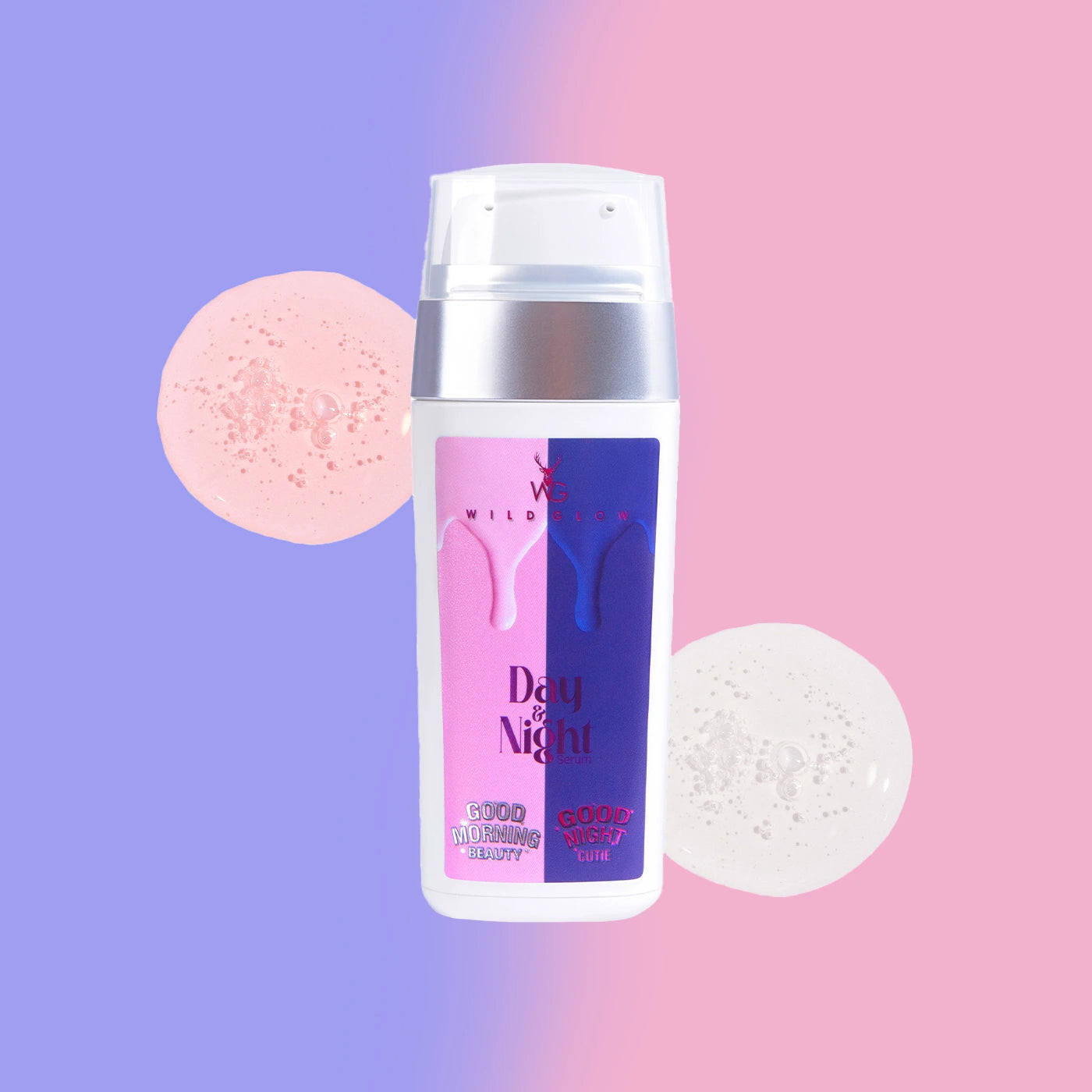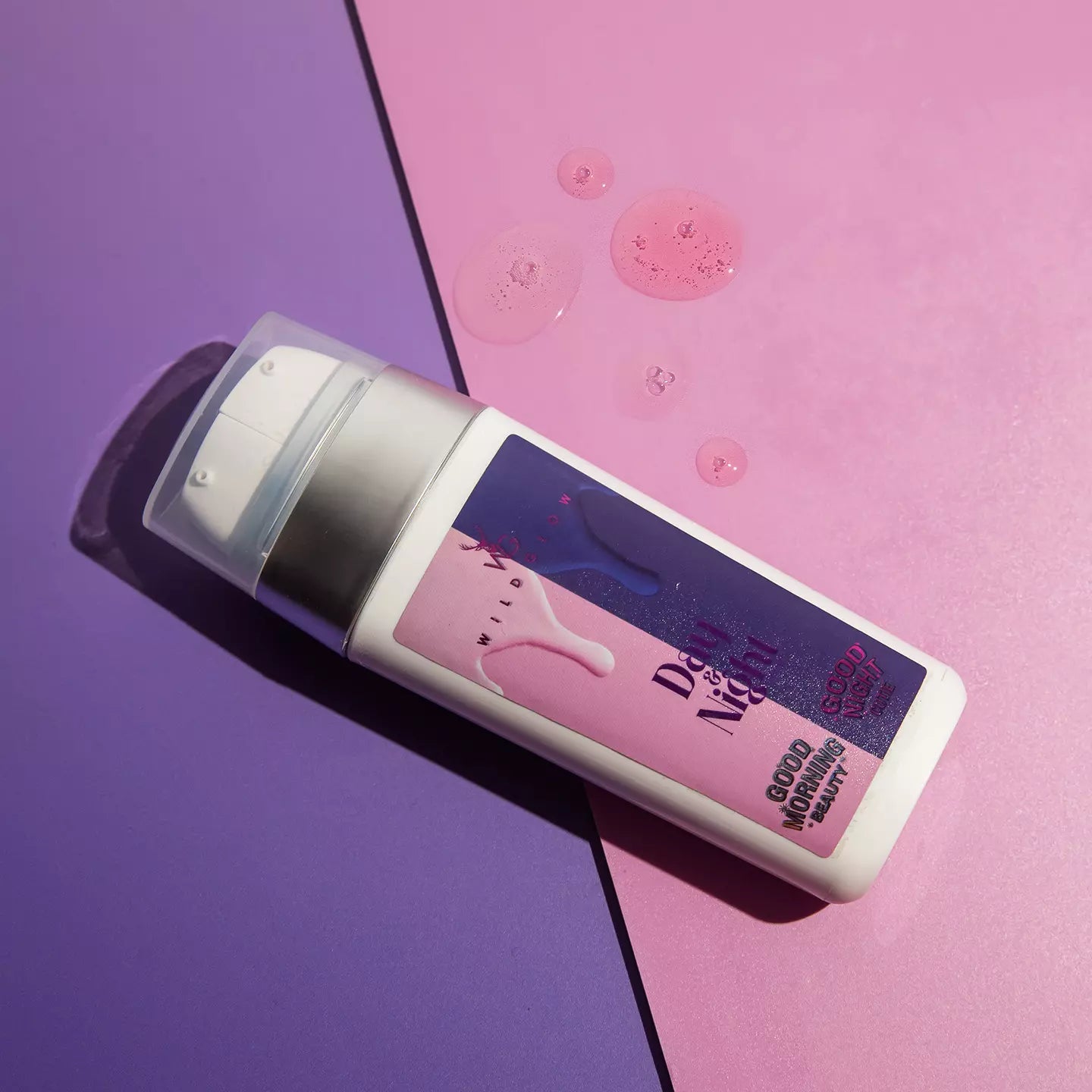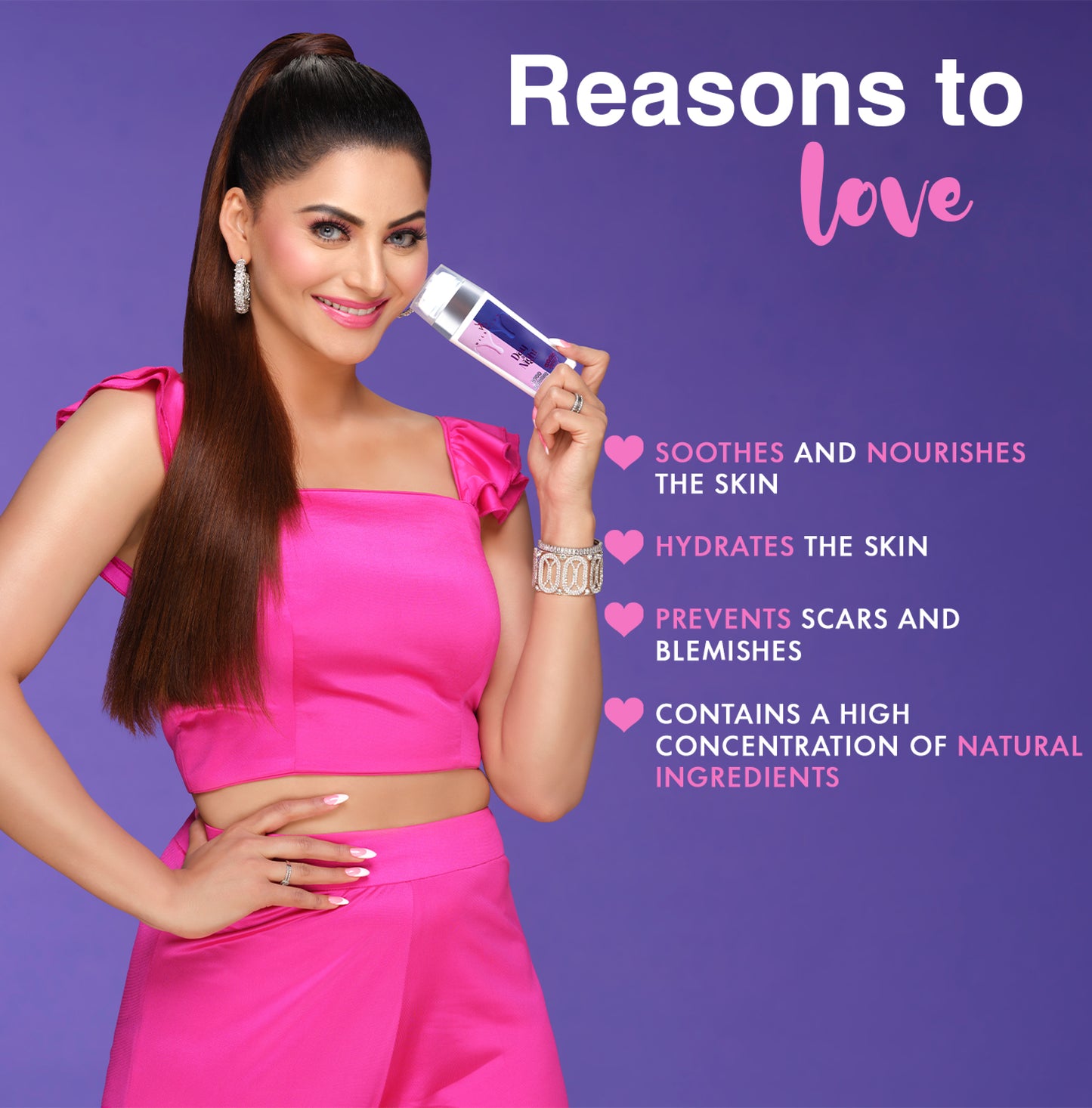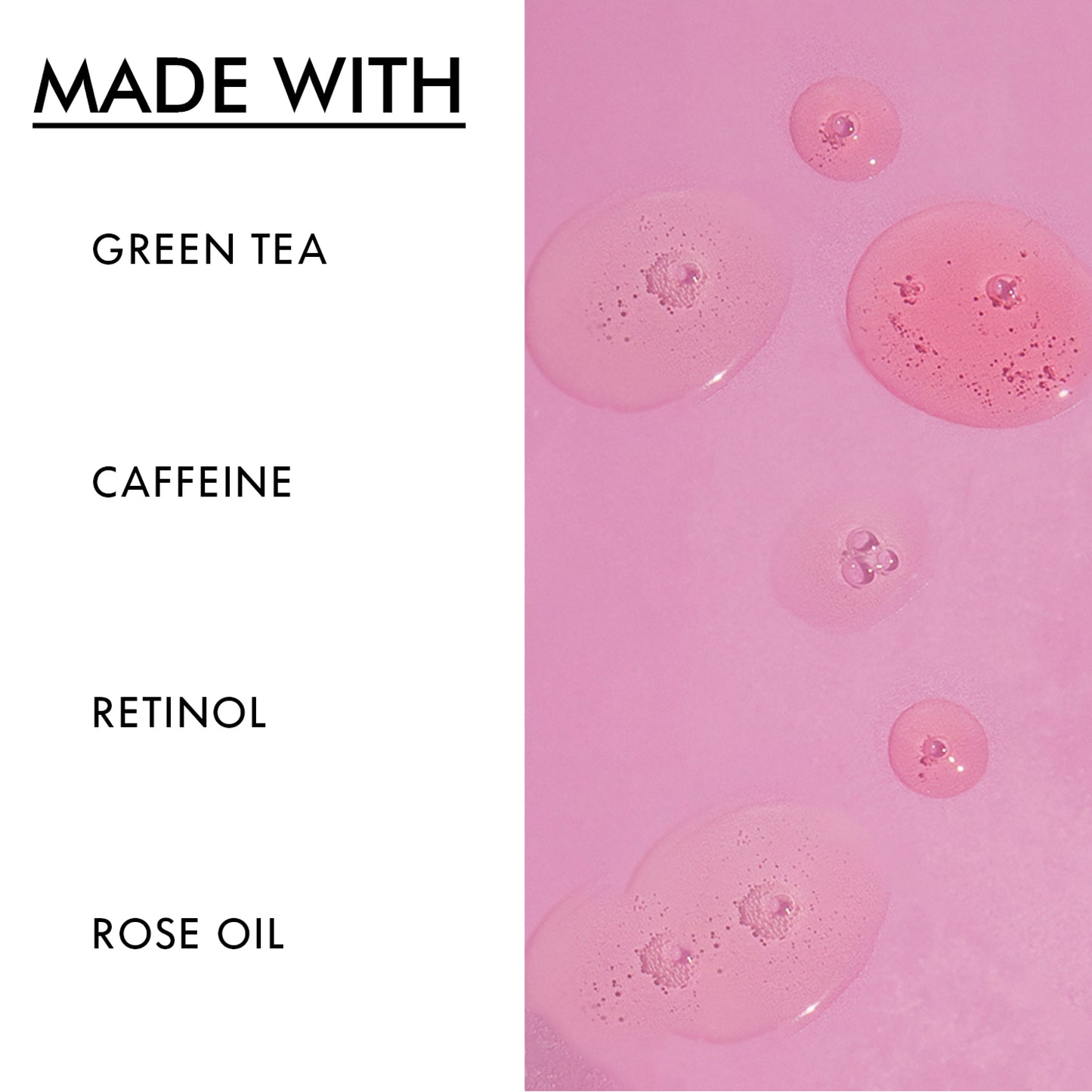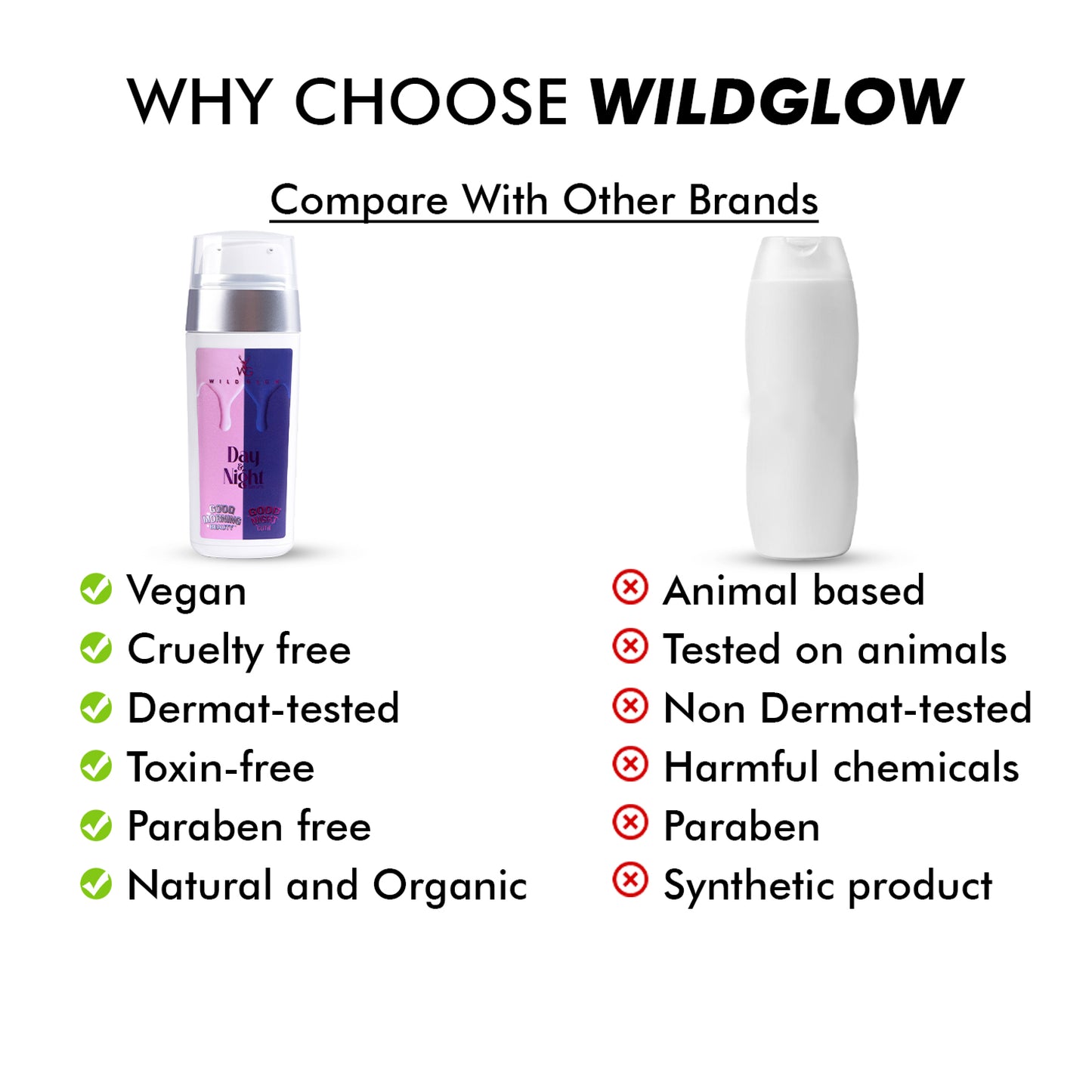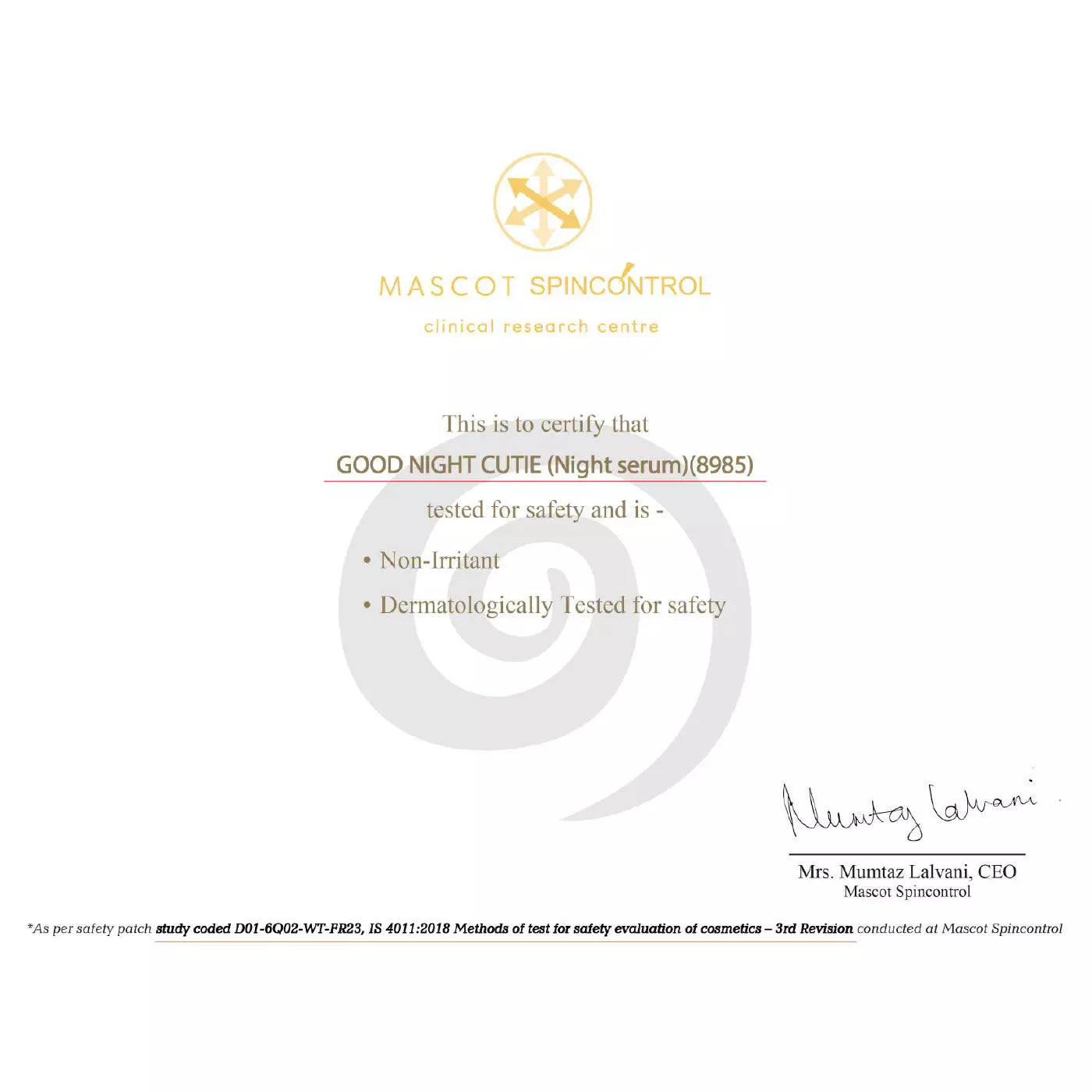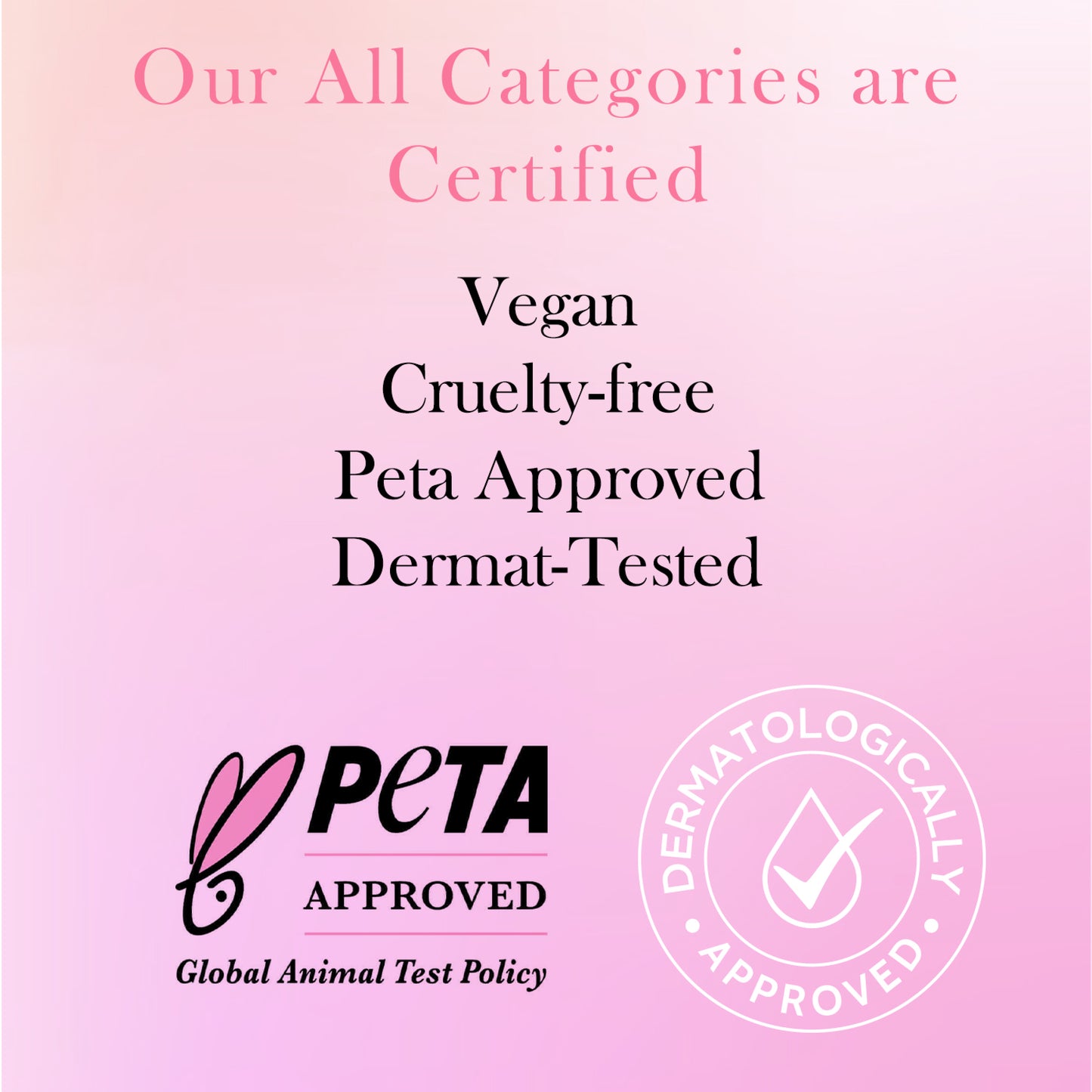 Who knew one pack can have two tubes of benefits for your skincare routine? Add this serum to your skincare routine today. No need to buy two different products. WildGlow is giving you Day serum and Night serum in just one pack of bottle. Buy today!
Choosing a selection results in a full page refresh.
Opens in a new window.